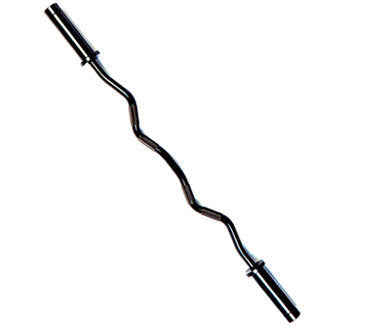 TROY Commercial Olympic Curl Bar (Black)
Product Dimensions:

Bar length: 47 in.
Knurling - Deep Diamond Knurling
Sleeve Attached - Roll Pin
Product Weight: 17.2 lbs.
Shaft Diameter - 27mm
Shaft Finish - Black
Product Description:
 The TROY 47" Commercial Quality Curl Bar is a 27 mm bar with deep diamond knurling for a positive grip and feel. Sleeves are secured via roll pin design.