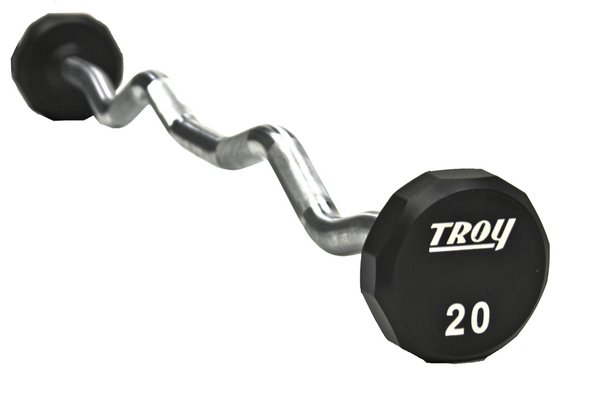 TROY 12-Sided Solid Head Urethane Curl Barbell
Distance between Collars: 41.03"

Barbell Grip Size: 30mm

Product Options: Custom Logo Available. (See Custom Engraving Urethane Portal)
Available in: 20-110 lbs. in 10 lb. increments. Available in sets or individual sizes.
Product Description: Our patented 12-sided Urethane-curl Barbell features a solid steel head encased in high grade urethane, that is securely attached to a hard chrome, steel bar.