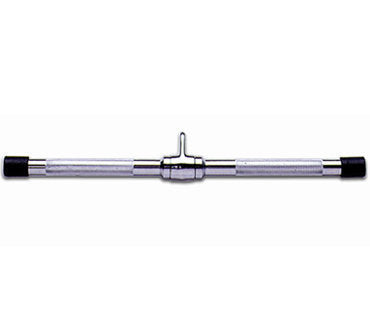 TROY 20" Multi-Purpose Deluxe Straight Bar
Product Dimensions:

Product/Shipping Weight: 6 lbs.
Product Description:
 Perfect for the gym, club or home, our 20" Deluxe Revolving Straight Bar with forged swivel is designed for triceps press-downs, straight bar curls, upright rows, seated rows, arm pull-overs and more. The ends are protected with heavy duty end caps for extra protection.