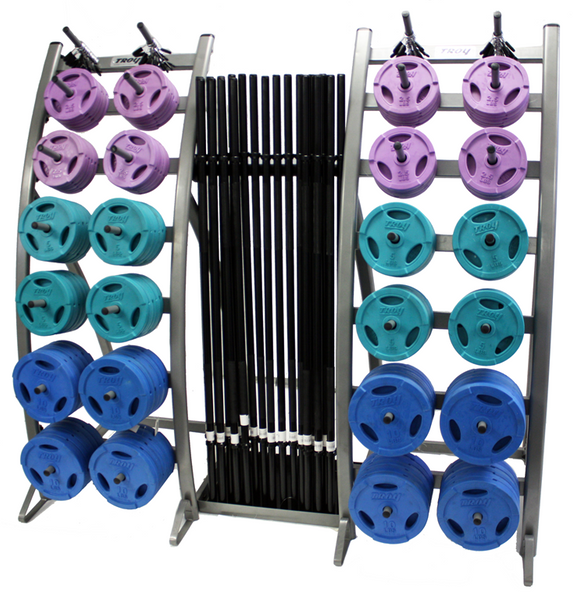 TROY Troy Color Workout System
Product Dimensions:
Product/Shipping Weight: 917 lbs. LWH: 65" L x 29" W x 58" H

Product Options:
Available In: Weight sets (see below)

Product Description: The TROY Color Workout Strength Training set includes one rack and twenty sets of the TLW-40GC. The TLW-40GC consists of a 4.5" hollow "lightweight" standard bar, spring collars, 2-10 lb., 2-5 lb., and 2-2.5 lb. color rubber encased plates. Excellent for group exercise classes. Loose plates available. Maximum TRB-54bh capacity 65 lbs. Contact your sales rep, click the Talk toTroy or request a quote today to learn more about the all new TLS-PAC-C.