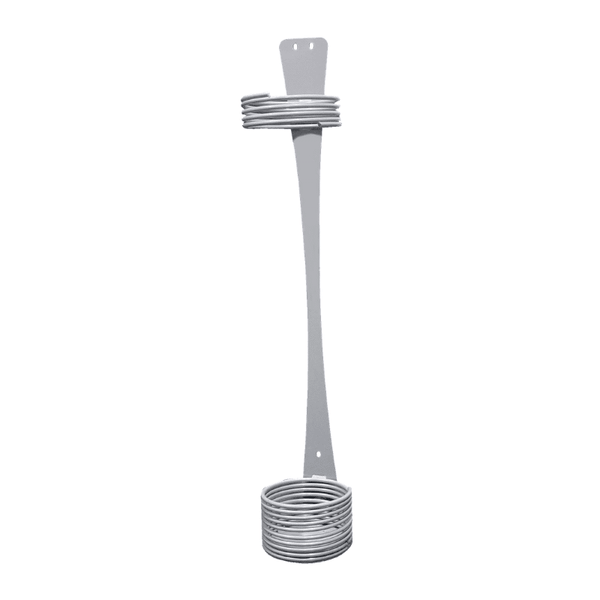 Prism Fitness Smart Stick Quiver
Now there's an easy way to neatly and conveniently store your mobility sticks. The Smart Stick Quiver holds 6 Smart Sticks mounted to a wall or can be attached to a functional training station.
Mobility and stretching are important for overall health, but often get overlooked. Here are some tips on how to incorporate these two exercises into your routine:
Start by warming up your body before stretching. This will help prevent injuries and make the stretch easier.
Always use caution when stretching; if the stretch is too painful, stop immediately! Stretching should not injure you, but discomfort is normal.
Stretch each muscle group individually, and don't forget the neck, back, hips and thighs!
WHY THIS PRODUCT?
"SMART SOLUTION" FOR STORAGE AND EXERCISE
Smart Stick Quiver is able to hold 6 Smart Sticks, Unweighted or 5lb weighted

Aesthetically pleasing design is both appealing to the eye while also extremely functional. Functional design invites users to easily retrieve desire equipment and return it when finished.
Quiver and

 

Smart Sticks

 

can be purchased separately
MULTIPLE FACILITY SOLUTIONS
Versatility of functional fitness is appealing to several different types of facilities, including but not limited to:

Multi-housing community centers
Apartments and condo fitness rooms
55 and older communities' clubhouses
Senior living facility fitness room
Corporate wellness rooms
College, high school, middle school, private schools, elementary schools
Medical applications (hospital, wellness, physical therapy)
High-end homes
COMMERCIAL QUAILTY CONSTRUCTION AND SMART COMMERCIAL PRODUCTS
Quiver's steel construction is welded and bolted together. Above all, it's built to last for years of commercial use.
All steel parts have a premium powder coat finish for durability and aesthetically pleasing design
Fully backed by our commercial warranty (contact Prism for specific product warranties)
EASY TO ORDER – EASY TO BUY
Smart Stick Quiver (Quiver Only) – 400-140-450
Smart Stick Quiver Package (6 Unweighted Sticks + Quiver) – 400-140-451
Smart Stick Quiver Package (6 5lb Weighted Sticks + Quiver) – 400-140-452
SUPPORT MATERIALS
Quiver dimensions: 5" W x 5" D x 30" H
Quiver with Smart Sticks: 5" W x 5" D x 61" H
Smart Stick Quiver Commercial Package includes the following:
(1) Smart Stick Quiver
(6) Smart Sticks – Unweighted or 5lb weighted