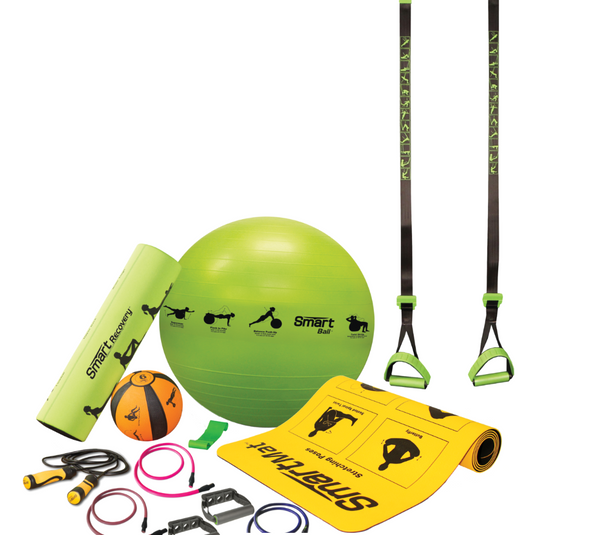 Prism Fitness Smart In-Home Bootcamp
Our Bootcamp package offers a range of our Smart Products to suit every lifestyle and fitness aspiration, while doing it in the comfort of your home. Along with product, we'll provide you with a boot camp workout of your own!
Follow us on social media for continued content and workouts!
Bootcamp includes:
(1) Smart Straps Body Weight Training System
(1) Smart Quick Flip Triple Pocket Handles (Pair)
(1) Fitness Cable, 20lb (Purple)
(1) Fitness Cable, 30lb (Pink)
(1) Fitness Cable, 40lb (Magenta)
(1) Smart Speed Jump Rope
(1) Smart Stability Ball, 65cm (Green)
(1) Smart Medicine Ball, 6lb (Orange)
(1) Smart Mat, 6mm (Black & Yellow)
(1) Smart Recovery Foam Roller
(1) Mini Band, Medium (Green)