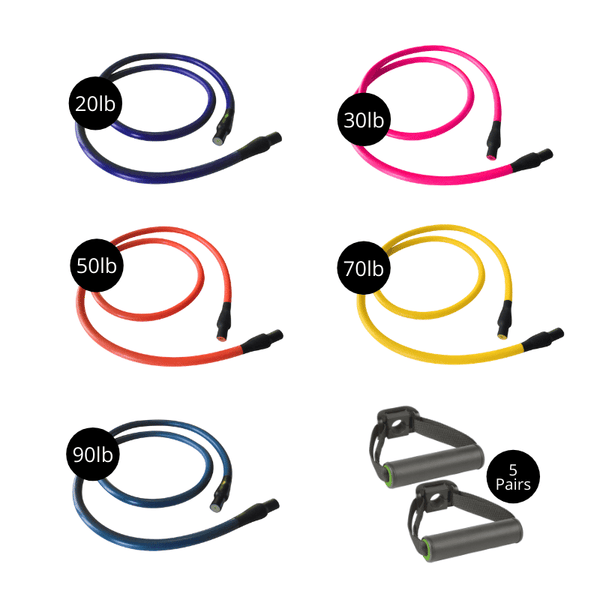 Prism Fitness Smart Deluxe Cable Kit
Use different cables for different exercises and ranges of motion or move up to the next resistance level as your strength increases. Smart Deluxe Cable Kit comes with lightweight yet durable, multi-layered cables that feel better and last longer than common extruded bands. The cables measure 5ft each and weigh less than 1lb.
This Kit is great option if you are looking for one of the following:
Replenish the cables on your Smart Deluxe Self-Guided Commercial Package
In-room fitness options in hospitality and multifamily fitness centers
The interchangeable Quick Flip Handles and Cables allow you to create your own resistance system to strengthen and tone from head to toe.
Easy Cable Insertion/Removal
Simply lift the two sides of the flip-lock cable cup.
Insert the cable plug through the hole (from the bottom).
Then push down on the cable cups until they "click" into their secured position under the cable plug.
Kit Includes:
(1) Fitness Cable, 20lb (Purple)
(1) Fitness Cable, 30lb (Pink)
(1) Fitness Cable, 50lb (Orange)
(1) Fitness Cable, 70lb (Yellow)
(1) Fitness Cable, 90lb (Blue)
(5) Smart Quick Flip Single Pocket Handles (Pair)