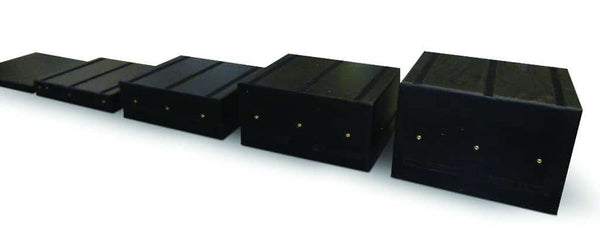 Prism Fitness Foam Plyo Set 5 Box Set (3, 6, 12, 18, 24")
The Foam Plyo Boxes feature heavy-duty vinyl over impact-absorbing foam for safety, stability and durability. Velcro strips are used to prevent slipping when stacking for storage or multi-height training. All boxes have a 36in x 30in landing surface.
Made of polyurethane foam under durable 21oz vinyl cover and can support users up to 400lbs.
There are two sets available:
3-Box Set includes: 12, 18, and 24in height boxes
5-Box Set includes: 3, 6, 12, 18, and 24in height boxes